About men2sing

We love to perform songs that excite and move our audiences. This has meant that we draw our repertoire from a fantastic pool of songs, ranging from contemporary pop and rock, to stirring musical theatre through to uplifting classics. There really is something for everyone.
With an impressive choral sound, blended with our unique orchestrations, we raise not only the roof at our concerts but also thousands of pounds each year for charities across the region. We are proud that we lead in both musical excellence and also helping people in need.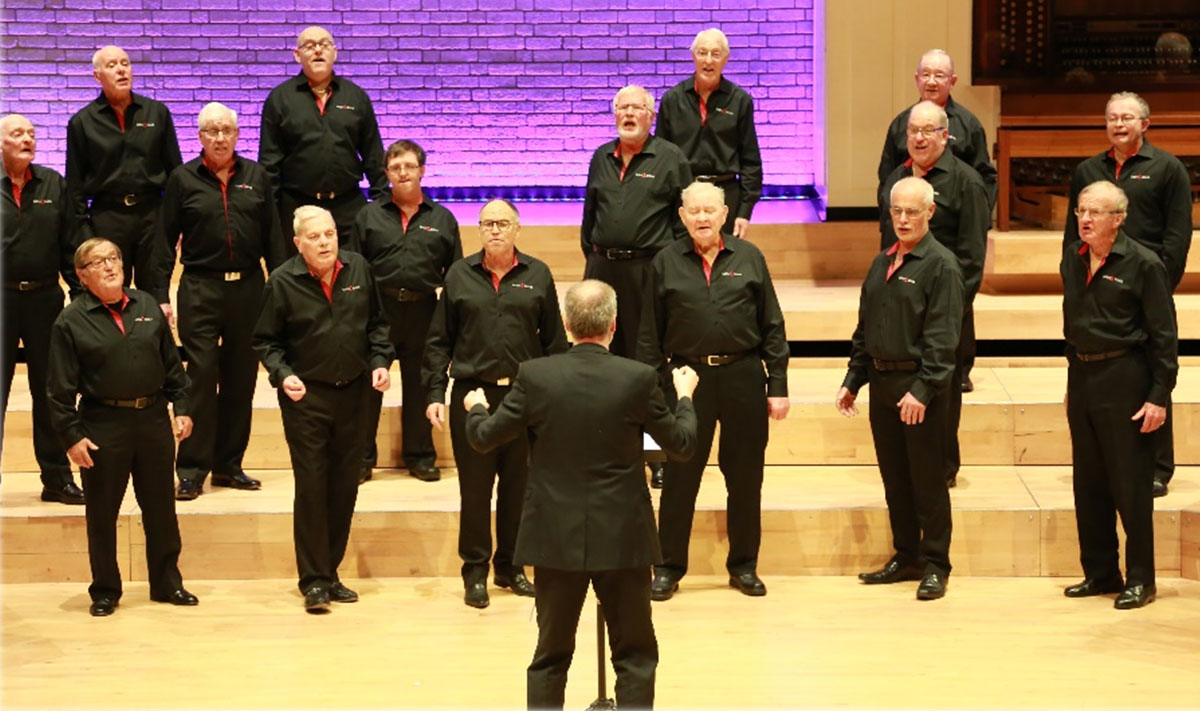 Our concerts are a kaleidoscope of colour, as we sing a selection of varied well known songs that our audiences love. We also like to slip in a song or two that inspires our listeners with new ideas. Many of these songs are now firm favourites for regular attendees of our concerts. 
We have performed in theatres, concert halls and Cathedrals creating magical moments in both formal and not so formal settings. Have a look at our forthcoming concerts page to see the varied venues we are performing.
With 50 enthusiastic members, who come to us with a variety of musical experience, our professional musical team support everyone as they progress on their musical journey. Our 'Open Arms' philosophy ensure we welcome everyone from seasoned performers to first timers. We encourage anyone who enjoys music and would love to sing, to pop into one of our rehearsals and experience the fun and friendship of our choir. Our 'open arms' tradition started at our first rehearsal in 1979, and has seen us embrace people with of all musical abilities for 40 years! Many of our members don't read music and have never sung in a choir before. If this sounds like you then you will find a very supportive, warm welcome awaits you.
If our style of music excellence, and fun and supportive approach appeals to you, do drop us a line through our contacts page and find out how you can be part of our future.